9:47am May 9th 22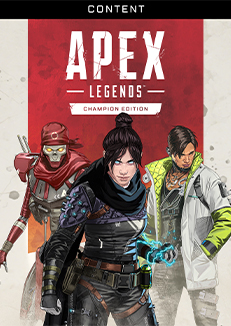 Apex Legends (PC [reviewed], PS4, Xbox One) Developer: Respawn Publisher: Electronic Arts Released: February 4, 2019 MSRP: Free-to-play

Even though I never played PUBG as it was only on xbox and pc before it headed to ps4 in a pricey version as well as a free version on android (and soon ios), it was fortnite that drew me into the battle royale genre. It was addictive for a while then I got tired and played mostly story games like spiderman, god of war 4, and red dead redemption 2. Once I beat them all, I decided to play Apex Legends, which came out of nowhere to become EA's most downloaded free game of all time.

Created by Respawn, who owns TItanfall and bases this game on the universe, Apex Legends puts players into groups of 3 trying to kill other people while the area is shrinking. Last man standing wins. Every game you play gets you leveled up or get Apex items you want. Sure, like other games, it can crash, but I had no issues playing, which begins with a tutorial before letting you play on your own or with friends. Controls are good, the graphics are great, and the soundtrack is well done and has more music and voices than Fortnite.

In my time with Apex, I managed to squeeze in numerous matches with every legend on the roster, whether I'm bamboozling enemies with holograms as Mirage or slipping in and out of reality itself with Wraith. Every legend has a notable use or function within a squad and experimenting with a variety of squad selections tended to always result in an interesting combination of abilities that could potentially change up strategies from match to match.

It's the little things, like throwing a shield over Lifeline as Gibraltar while she picks up another teammate, to more interesting combinations such as throwing down a smoke grenade with Bangalore while Bloodhound uses their tactical abilities to reveal enemies (while still concealed in the smoke). If I have any complaints so far, it's that they've locked out two of the characters behind an unnecessary grind and paywall.

Give this game a shot and enjoy the fun!!!