General info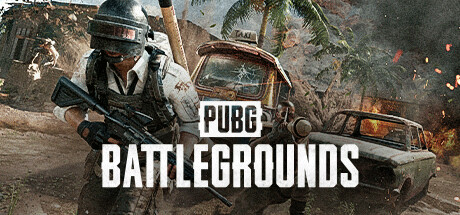 Welcome everyone to Season 3 of PUBG with LPL!
After the acquisition and successful transfer over to the new website, we will be renaming the seasons under the 2019 LPL banner! We will be entering Season 3 of PUBG with LPL and as with every season, some changes will be made! We will be introducing a higher prize pool for Amateur and weekly tournaments for more PUBG action!
Furthermore, Amateur comes with a big change into the new season! Amateur is now a PAID entry tier competition.
Open will remain free to enter for all players for those who want to play some casual PUBG.
For those who want to take it to the next level of competition, Amateur is your gateway into competitive PUBG within LPL. Amateur is now available to any team who has an active LPL subscription.
With this in mind, we will aim for two lobbies of 16. If this cannot be met, we will hold either a short FFYI (Fight for your invite) or via Admin discretion/selection to determine who will be in the single lobby of Amateur (again, if two lobbies can't be achieved). We will not run two 'half' lobbies due to existing rules in the PUBG SUPER RULESET.
Divisions
Season 3 2019 will commence on 5 August and conclude on 23 September.
Season 3 2019 will hold the following Divisions:
Open:
No prize pool but the top three teams will win a free one month subscription, open for all users to join.
Amateur:
$800, open for all users to join, subscription required.
Challenger:
$1,500, invite only Division, subscription required. In order to compete in Challenger and Amateur, players must have an active subscription throughout the season.
You can get an LPL subscription
here.
AMATEUR to OPEN Qualification Series
With the changes above, this series will be a little different. Also a BO20 series, Played at the same time as the CH>AM Series and using the 6/10 format. The top 6 will remain in Amateur Lobby 1, with the bottom 10 teams awarded direct invites into the Amateur Lobby 2 instead of going back into Open, it is then up to the teams if they wish to play in Amateur. However, this will depend on how many teams stick around in Amateur and the number of new teams coming in. Please pay attention to announcements on Discord.
Format
Every Monday at 6:30PM AEST, Teams will be required to join the server lobby being hosted by an Admin, usually with the name of the league they are participating in. An example is "LPL CHALLENGER Week 1 Game 1". It is recommended that teams are in the appropriate discord server, where specific team placements within said lobbies will be outlined. Each team is given a number to play in during the season (For Open this can vary on team numbers). All teams MUST go to their designated lobby team number for the entire season. This is to benefit both admins and casters alike. Once in, PLAY! This is the process for every week, please note if you are in amateur or challenger you need to have an active subscription otherwise you will be given warnings or point penalties for participating without a subscription.
Our top tier Challenger league is covered every week during the season via our LPL_PLAY twitch channel. Coverage starts from 6:30-6:40 pm (Due to twitch delays to prevent cheating, usually 10 minutes) and goes through all 5 games till about 9-10pm depending on various factors. Check it out here:
https://www.twitch.tv/lpl_play
The points system for PUBG is quite simple, every kill is a single point and placement points are as follows:
1st = 10
2nd = 6
3rd = 5
4th = 4
5th = 3
6th = 2
7th = 1
8th = 1
9th – 16th = 0
Key Dates
Ladders close on the 28th July
Qualification Series: Monday 29th July to Thursday 1st August (5 Games per night)
Open, Amateur and Challenger Week 1 – Monday 12th August
Open, Amateur and Challenger Week 2 – Monday 19th August
Open, Amateur and Challenger Week 3 – Monday 26th August
Open, Amateur and Challenger Week 4 – Monday 2nd September
Open, Amateur and Challenger Week 5 – Monday 9th September
Open, Amateur and Challenger Week 6 – Monday 16th September
Open, Amateur and Challenger Week 7 – Monday 23rd September
More Information
Prize Pool Distribution
Open: Free one month sub to the top three teams

Amateur* - $800 (If two lobbies of 16 teams can be achieved)

1st - $400
2nd - $200
3rd - $125
4th - $75

Challenger - $1,500
1st - $600
2nd - $400
3rd - $300
4th - $200


Relegation Series
This only applies to teams that participated in the previous season.

For this season, there is only ONE relegation series from Challenger to Amateur.

The teams in this relegation series should already been in the Discord[link]. If you are not, please create a support ticket[link], message @the1ivo on Discord or any other PUBG Admin for assistance. If you are in the relegation series and are not playing/continuing, please also let LPL admins know as soon as possible as we will need to rearrange who is in and out.


CHALLENGER to AMATEUR Qualification Series
This qualification series will see a couple of changes.

The most notable change, is the series length before we did 10 games, we have increased it to 20. This will hopefully eliminate the RnG aspects of the game to give those more deserving with consistent performances the prize of playing in Challenger.

As most teams will be aware now, there is a new format of the qualification system this season. The 6/10 format is what is being used this series. The bottom 6 teams of Challenger combine with the top 10 of Amateur to form our qualification series. Thus, the TOP 6 teams after the BO20 will join Challenger for the upcoming session. However, this will also vary on how many teams stick around for those in Challenger and so on, so please pay attention to announcements via Discord.

AMATEUR to OPEN Qualification Series
With the changes above, this series will be a little different. Also a BO20 series, Played at the same time as the CH>AM Series and using the 6/10 format. The top 6 will remain in Amateur Lobby 1, with the bottom 10 teams awarded direct invites into the Amateur Lobby 2 instead of going back into Open, it is then up to the teams if they wish to play in Amateur. However, this will depend on how many teams stick around in Amateur and the number of new teams coming in. Please pay attention to announcements on Discord.


$1 Weekly Solos
We will be introducing weeklies for PUBG! We want to bring some good old-fashioned solo content. With Duo's covered, we want to allow anyone and everyone to have some solo battles with prizes to boot. This is a casual competition, Sunday 7:00PM AEST so this is a good chance to have some laid back fun! Weeklies will begin on 11 August

There will be a $1 entry fee to participate with a $50 prize pool per week. We want to aim for at least 80 players.

1st - $15
2nd - $8
3rd -$8
4th - $5
5th - $5
6th - $3
7th - $3
8th - $1
9th - $1
10th - $1

*Any one random player between 11th-100 will enter a draw to win a free one month subscription code! (must be redeemed within 6 months of distribution).

Specifics on format such as points system and settings will be released once finalised.


Registration

Open: https://letsplay.live/games/pubg/squad/open/
Amateur: https://letsplay.live/games/pubg/squad/amateur/
Challenger: Invited only.


On behalf of the entire LPL Admin Team, we look forward to seeing you back on Erangel and Miramar and we wish every team competing the best of luck for the next coming weeks. For any questions, do not hesitate to ask by either posting in the announcement thread, contacting an admin via Support Ticket. Alternatively, you can join the community Discord channel!

Many Thanks
LPL ADMIN Team