General info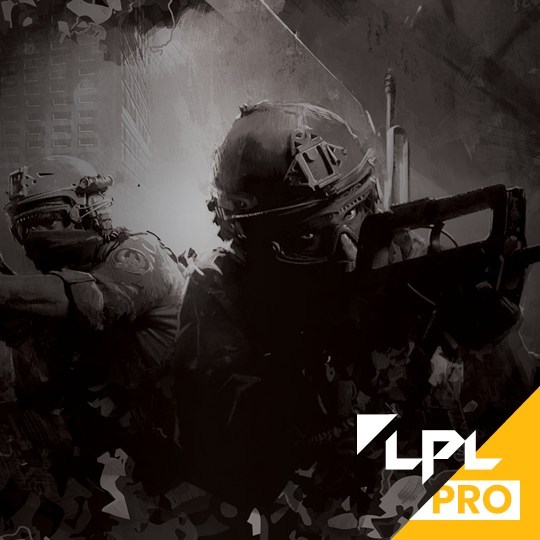 LPL are extremely excited to announce the first CS:GO ANZ Championship of 2019!
Following on from the success of our Alpha Invitational and ANZ Invitational tournaments from the past two years, the LPL Pro CS:GO ANZ Championship presented by SKYCITY looks to be bigger & better than ever before. Players will be competing for a prize pool of $10,000 AUD. First place will take home $5,000, with second and third place taking home $3,000 and $2,000 respectively.
As part of our acquisition of CyberGamer.com, we will be introducing a tiered ranking system to our tournaments and qualifiers for our tournaments will run through this platform. If you are interested in competing, you will need to be a member of CyberGamer.com and your team will need to qualify with correct team requirements.
The CS:GO ANZ Championship will be running for 6 weeks with 7 live broadcasts. Matches will be broadcasted on twitch.tv/letsplaylive and SKY SPORT from February 14th 2019 to March 22nd 2019.
Key Dates:
LPL Pro FFYI qualifiers: January 20th – 26th 2019
LPL Pro Series: February 14th – March 21st 2019
LPL Pro Semi Final : Thursday March 28th 2019
LPL Pro Grand Final (LAN): Friday 5th April 2019
More Information
Round 1: Pro FFYI Qualifier

Our Qualifier Round for this series will be a "Fight For Your Invite" (FFYl) system between January 20th – 26th 2019. The top 4 teams from this FFYI qualifier will qualify for the LPL Pro division.

The "FFYI" qualifier teams will consist of:

Trident
Genuine Gaming (prev. named Taboo)
Ex-Avant
SYF Gaming
Respawn Ninja Black
MC-E-SPORTS
Incept
Dynasty
OPEN (per qualifier)
OPEN (per qualifier)
"OPEN" qualifier requirements:
– Your roster of 5 must have at least 3 core players from the previous 2 CyberGamger Professional seasons.

Registration for the OPEN qualifier, as well as all other CyberGamer tiers, will begin 8th January. You will require a CyberGamer subscription to participate.

Registrations are now CLOSED.

Round 2: Pro Division

Continuing on from this qualifier, the second round will see the Top 8 teams in the ANZ region battle it out to place in the top 3, who will qualify for a spot in the LAN Finals week held at LPL Studios in Auckland, New Zealand on March 21st & 22nd 2019.

Matches will be broadcasted weekly on twitch.tv/letsplaylive and SKY Sport from February 14th 2019 to March 22nd 2019.

UPDATED: The LPL Pro division teams will consist of:

Chiefs
Mad Like Wizards
Breakaway
ex-Paradox (Winner of the CGPL Champs LAN finals)
Tainted Minds
Ground Zero
Athletico
Avant

Please note: all teams and players must be available to travel to New Zealand and compete in the first week of April 2019.

All tournament information is subject to change at LPL's discretion.